Year:
March 1974 (CD ????)
Label:
Capitol Records (U.S.), 0777 7 81241 2 2
Style:
Rock, Blues Rock
Country:
Detroit, Michigan, U.S. (May 6, 1945)
Time:
31:03
Format:
Flac Tracks 16/44,1 kHz
Size:
207 Mb
Американский музыкант Роберт Кларк Сигер (р. 6 мая 1945), более известный как Боб Сигер, начал свою карьеру в 1961 году. Его первой группой стала детройтская гаражная банда "The Decibels", членом которой также являлся будущий менеджер и продюсер Сигера, Эдди "Панч" Эндрюс. В течение нескольких лет Боб побывал участником и ряда других команд: "The Town Criers", "Doug Brown and the Omens", "The Beach Bums". Наконец, в 1966-м Сигер выпустил свой первый сольный сингл, "East Side Story". Песня стала большим хитом в окрестностях Детройта – тираж пластинки составил 50000 экземпляров, а музыкант получил контракт от "Cameo-Parkway Records". Сигеру удалось выпустить еще несколько региональных шлягеров (включая "Heavy Music" и "Persecution Smith") перед тем как лейбл обанкротился. В 1968-м Боб собрал команду "The Bob Seger System", и, заключив сделку с "Capitol Records", дебютировал с альбомом "Ramblin' Gamblin' Man". Работа оказалось вполне успешной, а заглавный трек добрался до 17-й строчки "Billboard".
(darkside.ru/band/9911/)
01. Get Out of Denver (02:44)
02. Long Song Comin' (04:30)
03. Need Ya (03:22)
04. School Teacher (02:45)
05. Cross of Gold (02:23)
06. U.M.C. (Upper Middle Class) (03:15)
07. Seen a Lot of Floors (03:00)
08. 20 Years from Now (04:32)
09. All Your Love (04:28)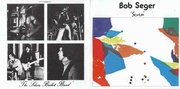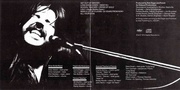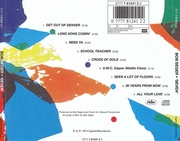 При желании можно посмотреть все мои публикации на сайте. Приятного прослушивания.
Жмём и смотрим (Click to see all of my posts)!
KatFile
GigaPeta
TurboBit